Personal expression is one of the ten Burning Man principles, so allow yourself freedom in what you wear (ensuring your basic needs for warmth and protection from the elements are met).
If creating fun accessories and costumes excites you, DO IT— this is the place to wear practically anything that pleases you. If you aren't the DIY costuming type, but there are things you've always wanted to wear but didn't have a place to, you can go for it here! Go nuts in thrift shops, costume shops, etc etc, buying whatever you wished you could pull off IRL. Maybe that outfit is your birthday suit (accessorized by SO MUCH SUNSCREEN). The desert is your oyster; now is your chance to be as fabulous as you want to be.
BUUUUUUT…
If the thought of dressing up for a rustic camping trip (that is already a ton of work to prep for) doesn't interest you, you're not alone. Pack whatever clothes you're comfortable in (keeping in mind, they may get damaged), and know that the basic BM necessities (dust scarf/mask, goggles, backpack, sun hat, etc) are all the costume you need.
As cool as ornately-decorated steampunk outfits are, many attendees are traveling long distances and are limited to the essentials. For example, in lieu of costumes, I've brought regular summer/camping clothes, + required BM survival gear, and a warm animal onesie to wear on cold nights. So far so good. See Ty's packing list for more info.
What NOT to Wear
I told to reach for the stars, and now I'm taking it back. Not to be a killjoy, but some items are not welcome at BRC.
#1: Culturally inappropriate clothing
According to the Oxford dictionary, the definition of cultural appropriation is: the unacknowledged or inappropriate adoption of the customs, practices, ideas, etc. of one people or society by members of another and typically more dominant people or society.
Examples of cultural appropriation include dressing in stereotypes, such as wearing a sombrero, moustache, etc, Native Americans (wearing feather headdress, war bonnet, leather fringe, etc), Asians (white-faced Geisha, kimonos), Indians (sari's, bindi's, etc), Blacks (afro wigs, Rastafarian hats, dreads, cornrows, micro-braids), etc.
A person may intend to express appreciation for a culture they are borrowing from, but unfortunately risk reinforcing hurtful stereotypes, misrepresenting and alienating those belonging to it. Everyone deserves to have a good time at BM, so let's be good to one another other, K? Here's an impactful blog post that covers it better than I could.
Interesting fact: Burning Man is held on Paiute (Native American) land. All the more reason to be respectful in our expression…
#2: Feathers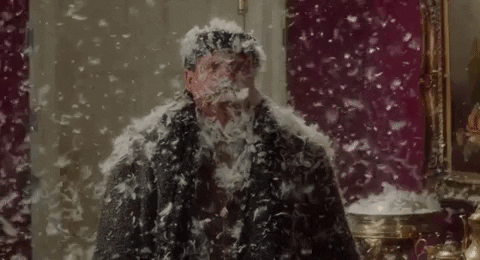 I've read contradicting info about whether or not feathers are allowed, (certainly no feather boas, or anything with fluffy or loose feathers), but for simplicity's sake, it's best not to bring any. Feathers can leave tiny fragments of MOOP that are a challenge to tweeze out of the playa. Now, if a Native American is wearing feathers, all the power to them (there will be members of the local Paiute community there), but for the rest of us, let's leave these at home.
#3: Brand Logos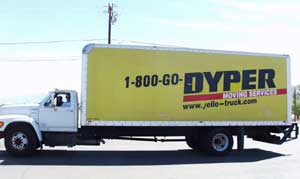 Visible brands aren't welcome at BRC, as it is a non-commercial environment. It doesn't matter how comfortable your favorite hoodie is, if it acts as a billboard for another brand, you'll need to leave it at home. One thing I look forward to is seeing how attendees disguise the giant brand logos on their rental trucks. There are some really clever ones.
#4 MOOP-y items
This is in line with the feather category and includes anything that runs the risk of coming loose and falling onto the ground. This includes things like ragged fringes (the kind that shed string fragments), linty clothing, sequins/beads literally hanging on a loose thread, and most importantly, NO GLITTER. So while you pack, scrutinize each item to ensure it is well-intact.
During my first Burn, I was gifted a silk flower for my bike. I hadn't decorated mine with anything but the mandatory lights so I attached the flower and rode around…until I noticed that it had started to disintegrate. Tiny fragments would have been blown all over the playa thanks to me, left for someone else to clean up post-event. Ugh. Imagine the impact of 80,000 well-meaning mistakes.
#5 Anything Precious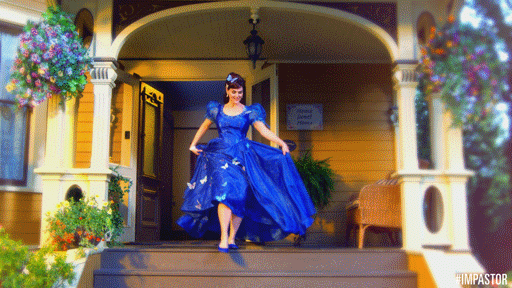 Stating the obvious, but this environment isn't meant for your most cherished items. Leave your valuables at home, as they could be lost, damaged (even stolen — it, unfortunately, does happen). If you have a favourite irreplaceable item, don't bring it! That said, I've packed the same clothes for each burn and they've survived pretty well. My brand new hiking boots took some damage, and the zipper of our old-but-reliable tent was permanently destroyed the first year we brought it, but all in all, we fared ok.
Packing Tipz: Clothing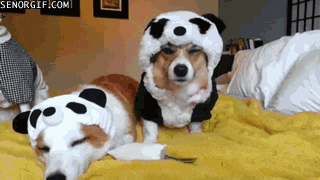 Things to keep in mind while packing clothing for BM:
Find out how much space you have available for transporting your items; if you're carpooling with others, priority will be given for essentials like food/water/shelter, thus limiting your room for fun personal items.
Pack for extreme temperatures; desert temps fluctuate greatly
Bring COMPACT layers to carry in your daypack (because cutting an adventure short to trek back for supplies is awesome, said no one ever). The more compact your layers, the more easily you can fit them in your daypack along with snacks, sunscreen, water, etc. 
Think about what you can bring that is both comfortable and practical —you will lean on these! For example, I tend to wear sundresses, but keep a pair of leggings, a thin sweater, shell jacket, and a scarf in my backpack with me, in case the temperature changes (as it inevitably does at sundown if not sooner).
Bring some fun accessories! These don't have to take up much space and can add pizzaz to your regular clothes. For example, I have a rainbow fanny pack with speakers built in that I regularly wear. It's so wrong that it's almost right again (and it's handy). I also splurged last year and bought myself a pair of prismatic combat boots with detachable wings. They are super comfy, so fun to wear, and jazz up my basic wardrobe like whoa (not to mention, a great conversation starter!)
Zippered clothing can be tricky, as alkaline dust tends to wreck zippers. If you have the option, heavy-duty plastic YKK zippers fare best on the playa.
Don't bring stuff that is going to shed, fall off, or fall apart! Feathers, lose sequins, ragged fringe, glitter, etc, can be susceptible to leaving a trace, and that's 10000% not ok. Make sure you bring items that will not leave fragments throughout the playa.
DIY BURN FASHUNZ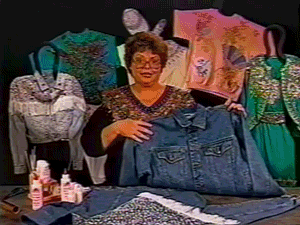 Stuff to decorate, if you don't have space for costumes (and want them):
Goggles (I've hyperlinked a guide)
Sunglasses
Bike (practically an extension of your outfit)
Hat
Backpack
Water bottle
Boots
Dustmask
Fanny pack
And/or whatever else you plan on bringing!
If it fancies you to bling/personalize your gear, then get out those crafting supplies and hop to it! Be sure to affix 'em REAL GOOD though, with LEGIT cement glue (NOT A GLUE GUN) so that none of your bling can fall off. If you're not up for buying cement glue (or something just as permanent), then forget the DIY, there's no shame in not being decorated. I haven't personalized/decorated anything but my bike and backpack with lights (a necessity). A decorating party as a group leading up to the Burn would be fun though.
Ideas? Comments? Hit me below!